A         The Spirit of Repentance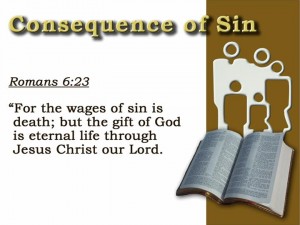 God calls for a change of heart in those who come to Him. (Ezekiel 33:11)
We see the response of repentance in those who finally understood who their Messiah was.  Thousands of Jews, from all over the Roman empire, were visiting Jerusalem for the Feast of Passover (Acts 2: 37)  After hearing Peter speak, the people recognised their position, they were conscience-stricken – and as a result, their cry was a desperate plea for guidance to effect the necessary change.  True repentance involves a change of heart.   Because they were truly repentant, they WANTED to do something about it.
Acts 2:37  "pricked in their hearts". The word "pricked" (Gk katanusso) means "to stab, pierce thoroughly".  They were stricken, emotionally devastated over what they had done.
Repentance involves a change of heart.
Repentant people can only acknowledge their lowly, sinful position when they appreciate that God is holy, enthroned in majesty (Isaiah 66:2).  It is at this point that we recognise  that we are erring humans, in desperate need of forgiveness.  The wonderful thing is that God is ready to forgive, when we acknowledge our position (Psalm 51)
The process of belief – Romans 10:13-18
| | |
| --- | --- |
| V15 | The preacher must be "sent" |
| V14 | |
|   | Having heard, they can "believe" |
|   | Then they will call upon the Lord |
| V13 | As a result, they will be saved. |
B         The need for Baptism
Baptism is the natural outcome of repentance.
Baptism is a Greek word associated with the dyeing of a garment.  The whole garment was plunged into the water to change the colour.  All the examples of baptism in the New Testament show complete immersion in water, eg
John the Baptist (Luke 3:3,16)

Christ (Matthew 3:16)

The eunuch (Acts 8:38)

The Roman centurion (Acts 10:47,48)

The jailer (Acts 16:30-33)

The Corinthian believers (1 Corinthians 6:11)
Baptism is the "answer of a good conscience towards God" (1 Peter 3:21).
It is an enacted parable of Christ's death, showing that we leave behind our former way of life, which is "our old man crucified with him"  to rise out of the water and –
Begin the new life – "walk in newness of life" (Romans 6:4-6)  "Buried with him in baptism, wherein also you are risen with him through the faith of the operation of God….And you being dead in your sins … hath he quickened together with him, having forgiven you all trespasses." (Colossians 2:12,13)
Baptism is necessary for salvation (Mark 16:16)
After baptism, the believers were required to continue in a life of faith and practice:
Apostles' doctrine (Acts 2:42)
Breaking of bread
Fellowship
Prayers
This involves sharing and association with other believers, in the breaking of bread remembrance, fellowship – on the basis of the apostles' doctrine.
C         The Commitment to a Changed Life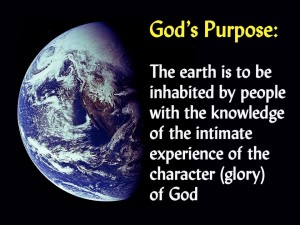 Disciples are born again
Elsewhere, this process of change is described as the new birth – John 3;  The action of the Father (God) is to implant the "seed of the word of God" into the heart of a man, and when nurtured, it grows and quickens, finally coming to birth (2 Peter 1:20), producing a "new creature" (2 Corinthians 5:17).
The disciple thus enters the family of God (Ephesians 3:14,15).
Disciples attach themselves to Christ.
In John 15, Jesus showed from the parable of the vine that he is the true life source – just as a branch cannot live without being attached to the vine, so we do not abide in him if we do not receive the "sap" from him.  "If he abide in me and my words in you… If ye keep my commandments, he shall abide in my love.." (John 15:7,10).  He speaks as though the commandments were the sap of the vine that feeds the branches and enables them to give fruit.  The vine is good for nothing else but fruit – its wood is useless.  So if we wither (v6) it is because we are not properly attached to the vine… and "he shall be cast forth…. and burned".
Disciples identify with Christ
Self-denial enables us to absorb the character of Christ.  Paul identified with Christ – Galatians 2:20, completely submerging his personality, so Christ could live in him, that he said "I am crucified with Christ: nevertheless I live; yet not I, but Christ lives in me".
 Disciples are transformed men and women
To describe this process, a word is used in the Greek language, from which we get the English word "metamorphosis" (Romans 12:1,2;  2 Cor 5:17).  Metamorphosis describes the inward change necessary to modify the character and change the behaviour of each disciple.  The caterpillar is a creature of the earth, but passing through the chrysalis stage (after metamorphosis), it becomes a "heavenly" creature.  This change is the language used by Paul in Colossians 3:1 – "Set your affection on things above, not on things on the earth" and James in his epistle (3:17) "The wisdom from above is first pure…"
It was once said by a young man "I may be the only Bible some people ever read" – this then is what being a disciple is.   Disciples are a "walking advertisement for Christ", because his personality lives in them.
Next lesson:  The Doctrine of the Disciples – the teaching of Jesus Christ and his apostles defines our faith and binds us to fellow believers